Writing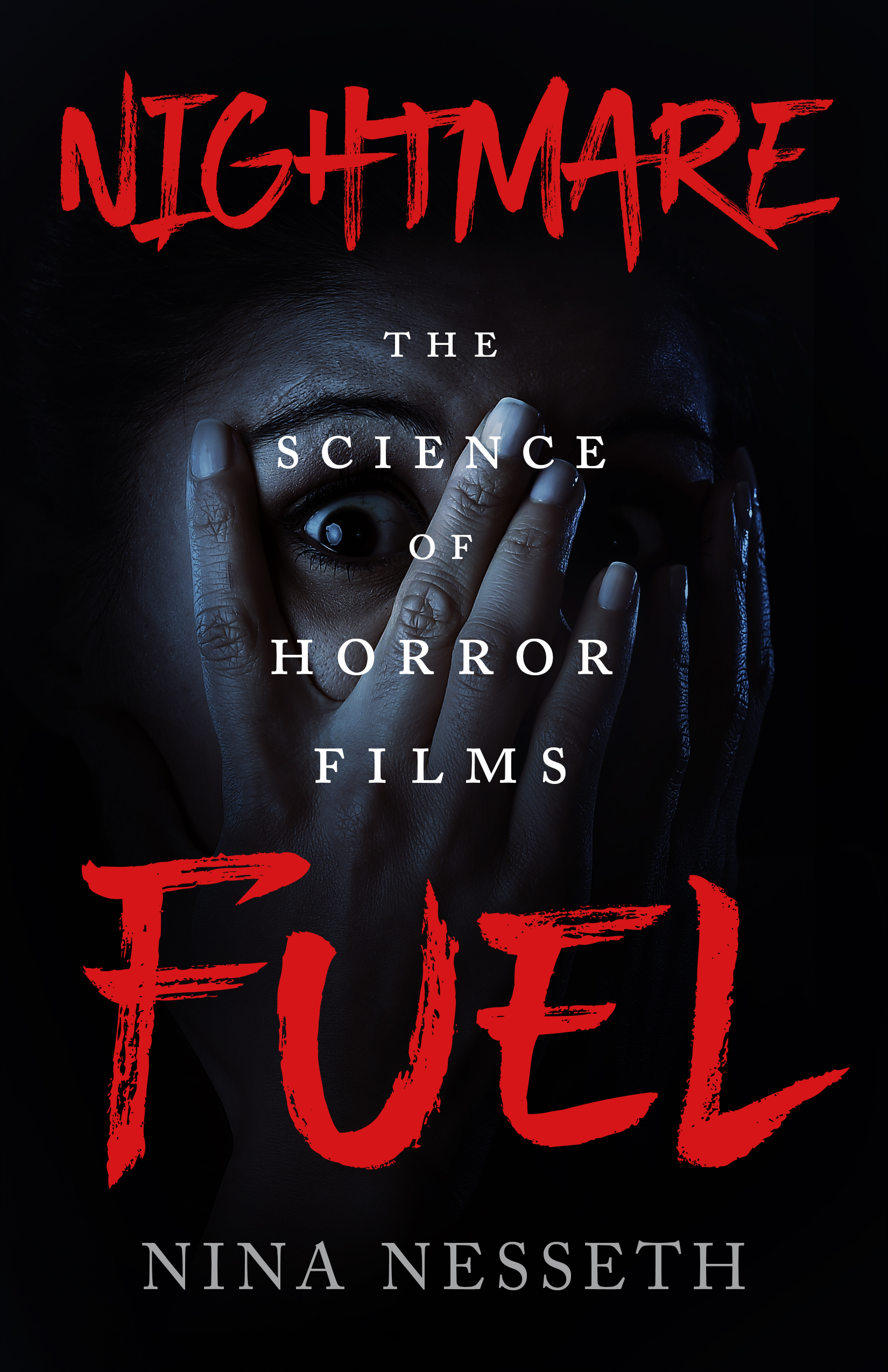 Nightmare Fuel: The Science of Horror Films
Nina Nesseth
Nightmare Fuel by Nina Nesseth is a pop-science look at fear, how and why horror films get under our skin, and why we keep coming back for more.

Do you like scary movies?
Have you ever wondered why?

In Nightmare Fuel, Nina Nesseth uses her background in biomedical science to explain the mechanics of what makes what we see on the screen so terrifying and what goes on behind the scenes to create the horror in the first place.

With spotlight features of some of horror''s most popular films-from classics like The Exorcist to modern hits like Get Out-and interviews with producers, film historians, and creature creators, Nightmare Fuel is both an in-depth dive into the science of fear, and a celebration of the genre.
ORDER NOW
Praise for Nightmare Fuel
"A must-read for any serious horror fan, Nightmare Fuel is a smart look at not only what scares us, but why it scares us. Nesseth masterfully dissects the horror genre in an immensely readable fashion." —Lisa Kröger, Bram Stoker Award-winning author of Monster, She Wrote
"Perfect for horror buffs and dabblers alike…. Nesseth covers everything from social history to sound design to cognitive neuroscience, and does it with a confident hand and an ever-present love for the macabre." —Caitlin Starling, bestselling author of The Death of Jane Lawrence
"If you've ever wondered why horror movies are scary and how, precisely, they affect our brains and bodies, then Nightmare Fuel is for you. Nesseth breaks down scientific research related to horror and the effects of fear in accessible prose. A fascinating read for both casual and committed fans of horror media." —Melanie R. Anderson, co-author of Monster, She Wrote
"Whether you're here for the science, the psychology, or just a touch of blood magic that makes for Nightmare Fuel, Nesseth delivers. An intriguing consideration of terror and its mechanics. Highly recommended." —Angela Slatter, award-winning author of All the Murmuring Bones
"As compelling as it is instructive, Nightmare Fuel is a unique and vital addition to the bookcase of any genre film lover. Nesseth expertly guides readers through the dim and tangled corridors of the human brain in an accessible and engaging journey…. I couldn't put it down." —Valeska Griffiths, founder of anatomyofascream.com & co-editor of Scared Sacred: Idolatry, Religion and Worship in the Horror Film
"Like a lab coat-clad wizard with the most factually potent of powers, Nesseth pulls back the dark velvet curtain separating the science from the scares. Expertly researched and beautifully written, Nightmare Fuel is an absolute must-read." —Rachel Reeves, Horror Journalist
The Science of Orphan Black: The Official Companion
Casey Griffin and Nina Nesseth, with Graeme Manson and Cosima Herter
An official guide to the crazy science of Orphan Black Delve deeper into the scientific terms and theories at the core of the Peabody-winning, cult favourite show. With exclusive insights from the show's co-creator Graeme Manson and science consultant Cosima Herter, The Science of Orphan Black takes you behind the closed doors of the Dyad Institute and inside Neolution. Authors Casey Griffin and Nina Nesseth decode the mysteries of Orphan Black — from the history of cloning, epigenetics, synthetic biology, chimerism, the real diseases on which the clone disease is based, and the transhumanist philosophies of Neolution, to what exactly happens when a projectile pencil is shot through a person's eye and into their brain.
Also available as an audiobook